"Forgiveness is the greatest weapon Christ has given us, which we have to use, forgive, forgive and forgive."
Shri Mataji Nirmala Devi
Follow the session again
If you missed the session for beginners, here you can follow it again:
How to raise Kundalini and give bandhan, before and after meditation:
Self-realisation led by Shri Mataji Nirmala Devi:
Illustration of Kundalini and Subtle system
Shri Mataji's talk about Angya chakra
Agnya Chakra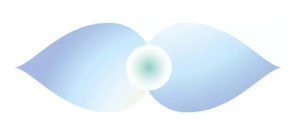 Positioned at the level of the brain, the Agnya chakra is the gateway to reaching a state of thoughtless awareness or mental silence. In order to truly open this chakra, we must forgive anything which keeps our mind in the past or the future. The act of forgiveness brings an innate sense of humility and allows us to go beyond our thoughts.
Read more about Agnya chakra.
"You must forgive everyone. Now many would say that "We cannot forgive, it's very difficult." But it's a myth whether you forgive or don't forgive. What do you do? You don't do anything. But when you don't forgive, then you are playing into wrong hands."
Shri Mataji Nirmala Devi