"We have to rise above this to see there is, beyond the horizon, a star shining within us and that is our Spirit."
Shri Mataji Nirmala Devi
Homework for beginners 🙂
Was it your first time meditating with us? We look forward to sharing this journey with you in the following weeks! And we hope you feel ready from the second week to join the main course focused on our energy centers. Please enjoy this recorded session – a meditation on our innocence, during the week, before our next meeting:
How to raise Kundalini and give bandhan, before and after meditation:
Self-realisation led by Shri Mataji Nirmala Devi:
Illustration of Kundalini and Subtle system
A short film about Heart Chakra
Heart Chakra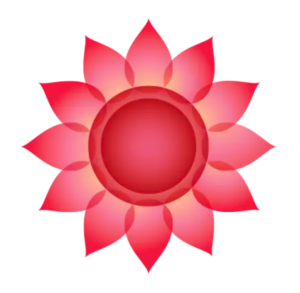 The Anahata chakra is where our Spirit, or our true self resides. When this center is awakened it connects us to an unlimited source of love, for ourselves and for others. Through clearing this chakra, we gain an innate sense of security and joy which is not dependent on our situation or surroundings.
Read more about Heart chakra.
"If the light of a thousand suns suddenly arose in the sky, that splendor might be compared to the radiance of the Supreme Spirit."
The Bhagavad Gita, Chapter 11, Verse 12